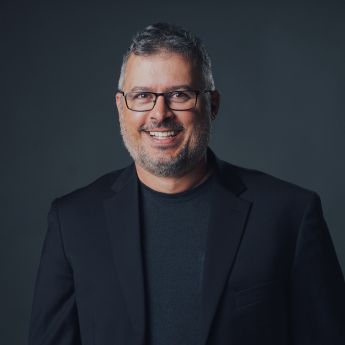 Avec une expérience de plus de 20 ans dans le monde automobile et de tout ce qui comporte un moteur, nous connaissons principalement Mathieu Thomassin comme chroniqueur dans diverses émissions de la chaîne Télé-Mag comme Action Moteur Sport VTT et Motoneige, Tuning Performance, Tuning 4x4... Depuis près de 3 ans, il participe comme chroniqueur automobile à l'émission virage sur une base régulière. Il est également chroniqueur automobile à RadioX dans la région de Québec, à CIKI et CHOX dans une émission diffusée dans l'est du Québec. Mathieu est le genre de journaliste automobile que les abonnés et les auditeurs apprécient, car il dit les vraies affaires ! Ses champs d'intérêts principaux sont le monde du 4x4, le hors-route, la technologie de pointe et les pneus?! Depuis la création des chaînes QA et CQ, Mathieu est celui qui voit à tout. Il filme, il anime, et il est celui qui s'occupe du montage et de la post-production! Il est l'un des rares journalistes produisant un contenu vidéo bilingue sur l'automobile dans le Canada?! Peu importe la machine, tant qu'il y a un moteur, Mathieu sera là pour conduire, la tester et livrer ses impressions véritables!

=======================================================


With more than 20 years of experience in the automotive world and all that has an engine, we mainly know Mathieu Thomassin as a columnist on various Télé-Mag programs such as Action Moteur Sport ATV and Snowmobile, Tuning Performance, Tuning 4x4 ... For almost 3 years, he has been a collaborator on the show VIRAGE on a regular basis. You can also hear him over the air at RadioX in the Quebec City region, CIKI, and CHOX in a program broadcasted in the eastern part of the province of Quebec. Mathieu is the kind of automotive journalist that subscribers and listeners like because he says the real things! His main areas of interest are the world of 4x4, off-road, advanced technology and tires! Since the creation of QA and CQ channels, Mathieu is the one who sees everything. He films, he animates, and he is the one who deals with editing and post-production! He is one of the few journalists producing bilingual automotive video content in Canada! No matter the machine, as long as there is an engine, Mathieu will be there to drive, test it and deliver his true impressions!
http://www.tele-mag.tv/emission/virage
http://www.radiox.com
http://www.carquestion.ca
http://www.questionauto.ca
http://www.chox97.com
http://www.ciqifm.com

Recent Articles: